«
«
«




«
«
«
«
«




«
«
«
«
«




«
«
«
«
«
«
«
«
«
«
«
«
«
«
«
«
«
«
«




«
«




«
«

---
Sgt. Lloyd Q. Rainwater
721st Squadron
---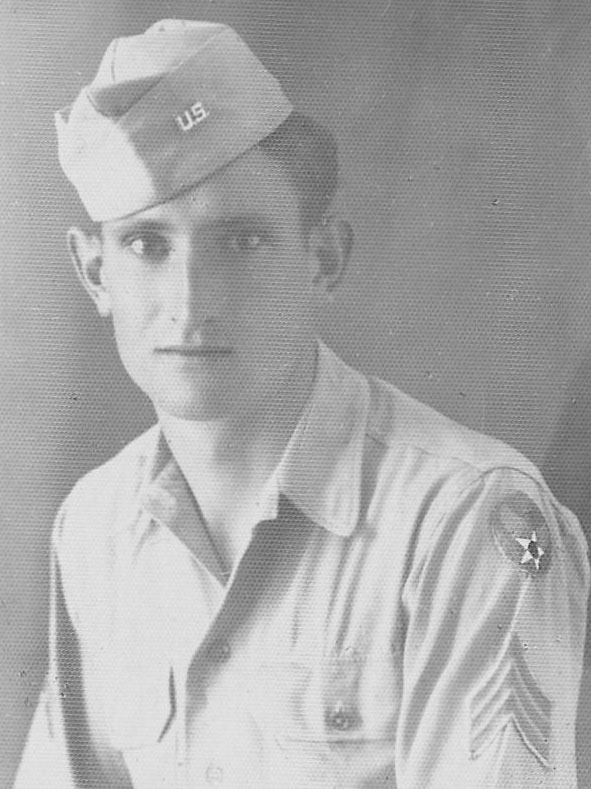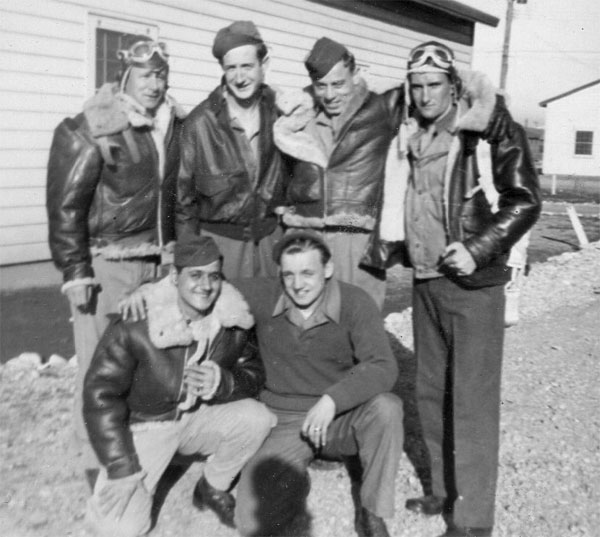 Gunnery School - Back Row, Far Right


Lloyd Quentin Rainwater was born 1 February 1922, in Seneca New Mexico to Bee Irene Rainwater.
Like a lot of the young men and women of his time Quentin (Dad always used his Middle name) grew up working on the Rainwater's small ranch and later on his Grandparents Dairy.
After completing School he worked at Southwest Airways Glendale, Arizona until he enters service in February 1943.
He went through basic training at Sheppard Field Texas, left there and went on to technical school at Keesler Field, MI, then to Laredo TX for flexible gunnery school after graduation he was immediately sent to Gowen Field, Boise Idaho for overseas combat training and on to the Mediterranean theater where he spent the next 5 months flying 50 mission as a crew member on a B-24 Liberator bomber for the 15th Army Air Force, 450th Bomber Group, 721st Squadron.
While station at Foggia, Italy he earned 3 Air medals with Oak Leaf Clusters and a Silver Star along with campaign ribbons.
After returning from the war Quentin went home and worked on a ranch in Clayton for a few years, until he got an offer to go work in Arizona for a small company repairing aircraft.
He then moved to California where he went to work for the Civil Service.
After a while Quentin met an Oklahoma girl named Lorne Rodger, they fell in love, married on 31 May 1951, they had three children.
As time went on Quentin was offered a job working for a Company called Lockheed (now known as lockheed Martin).
After 30 plus years working for Lockheed Quentin retired and lived in Rosamond California until his death in 1991.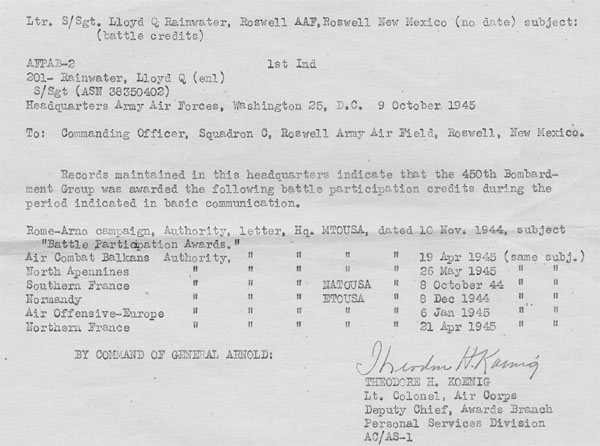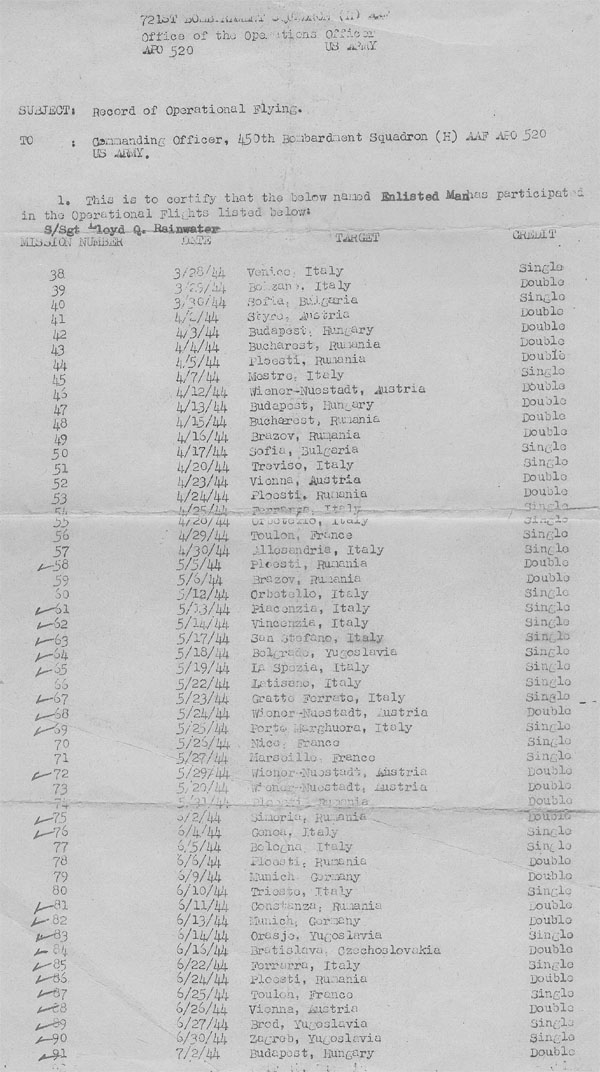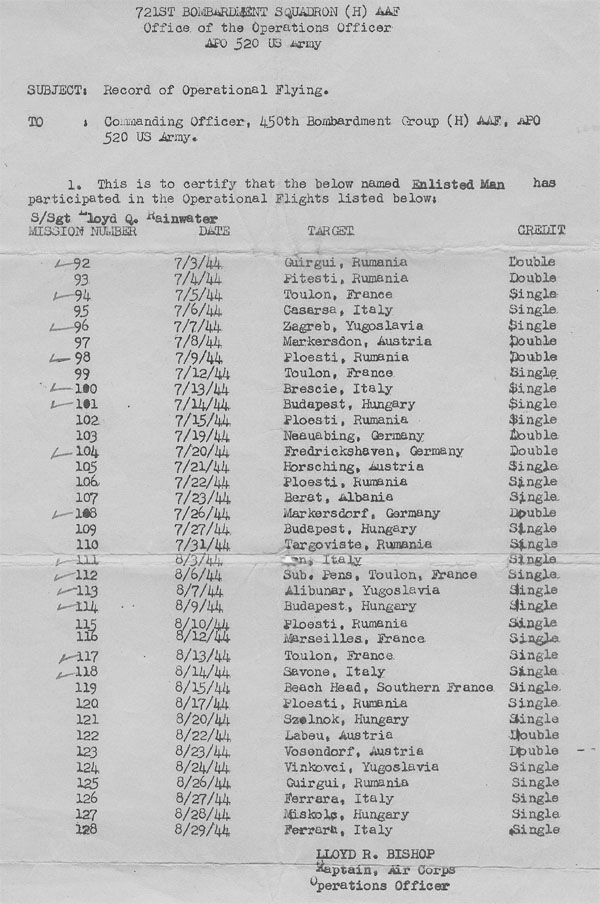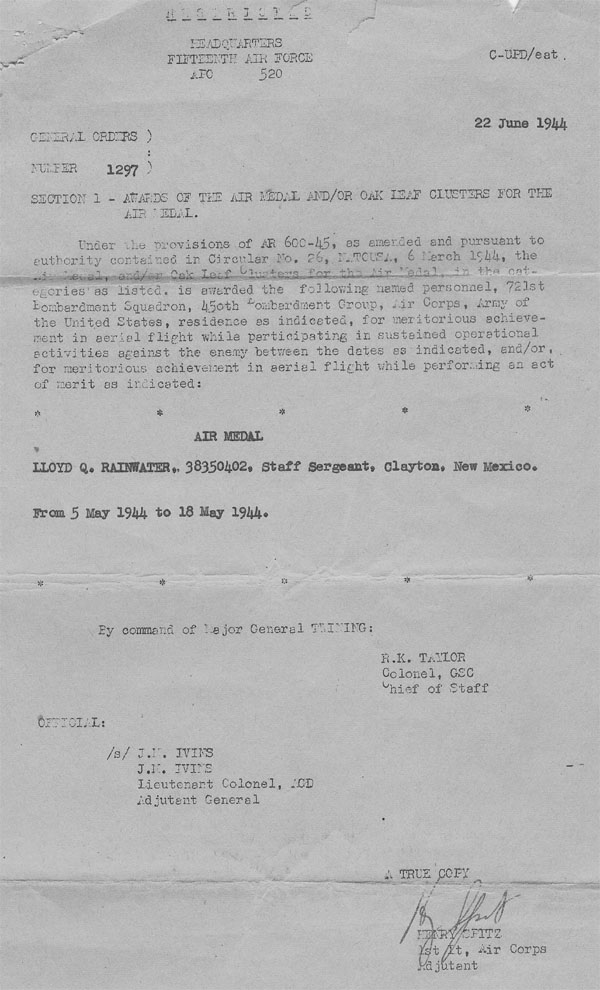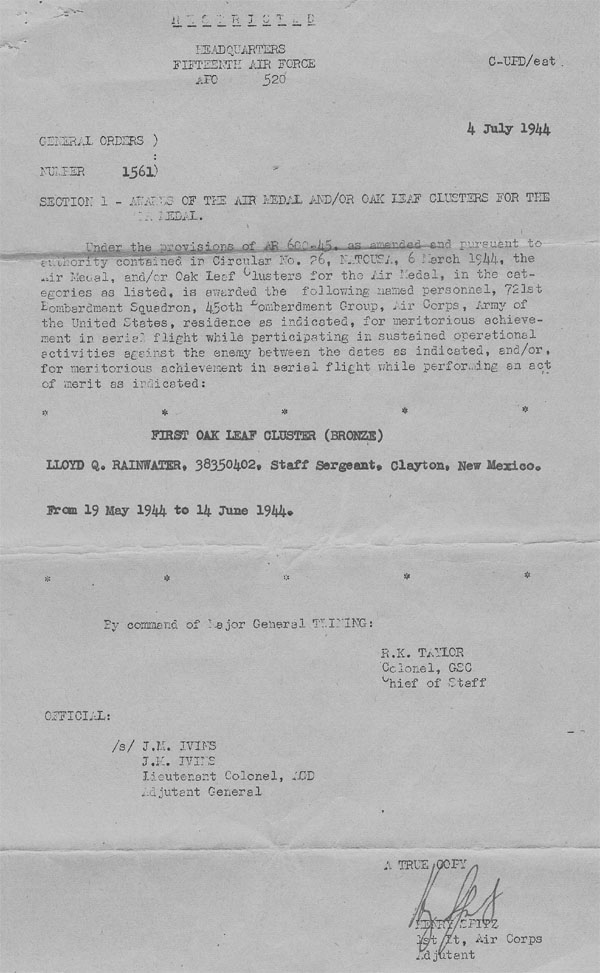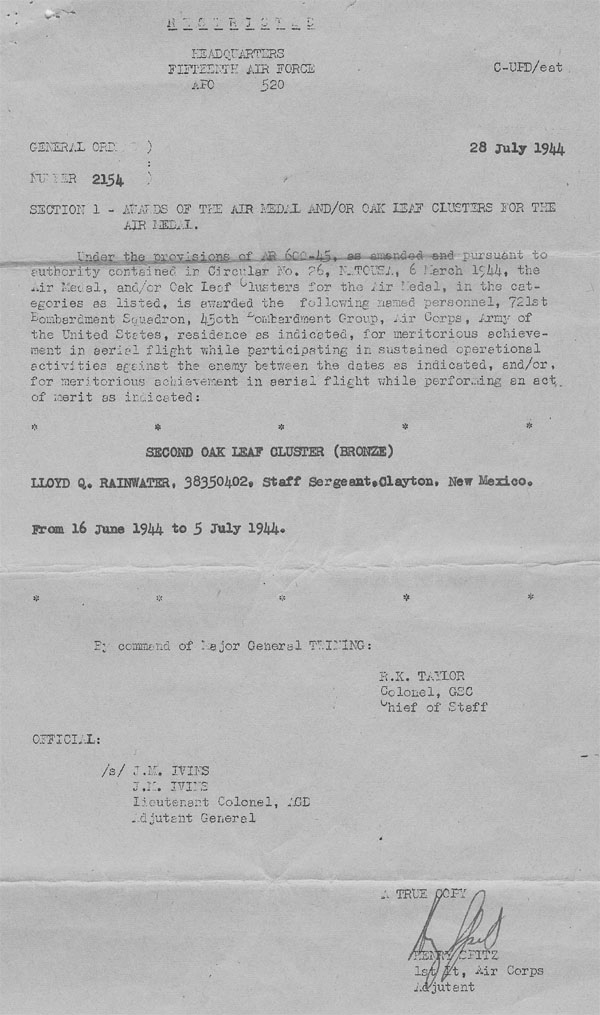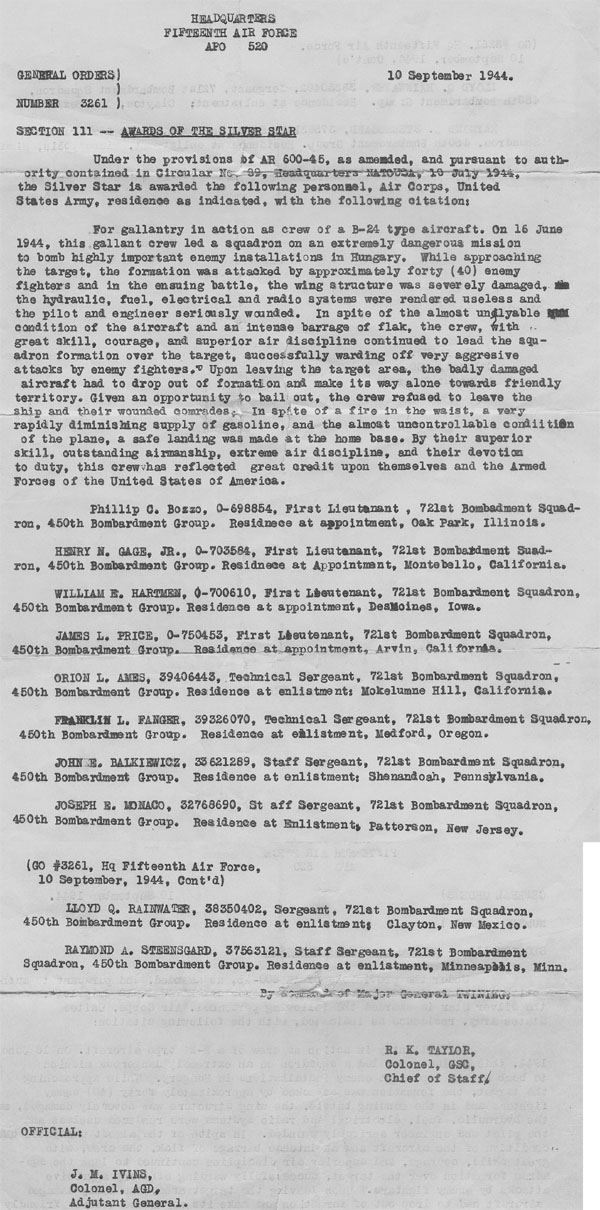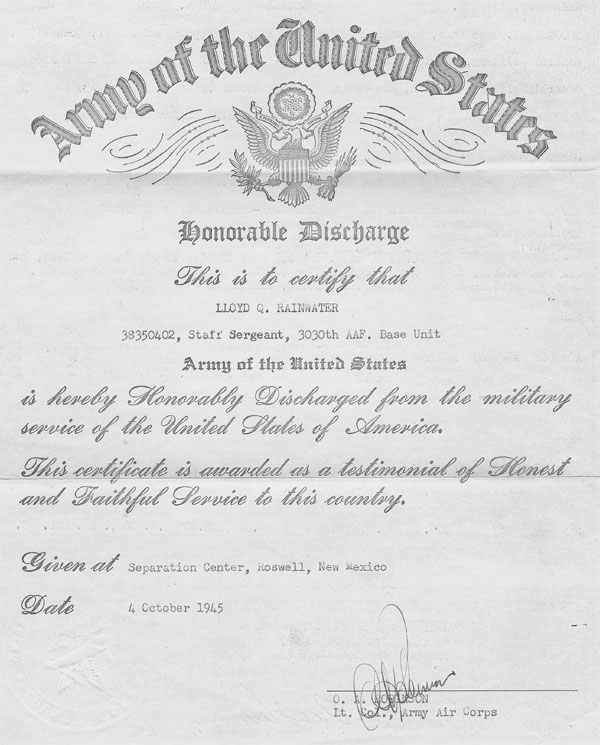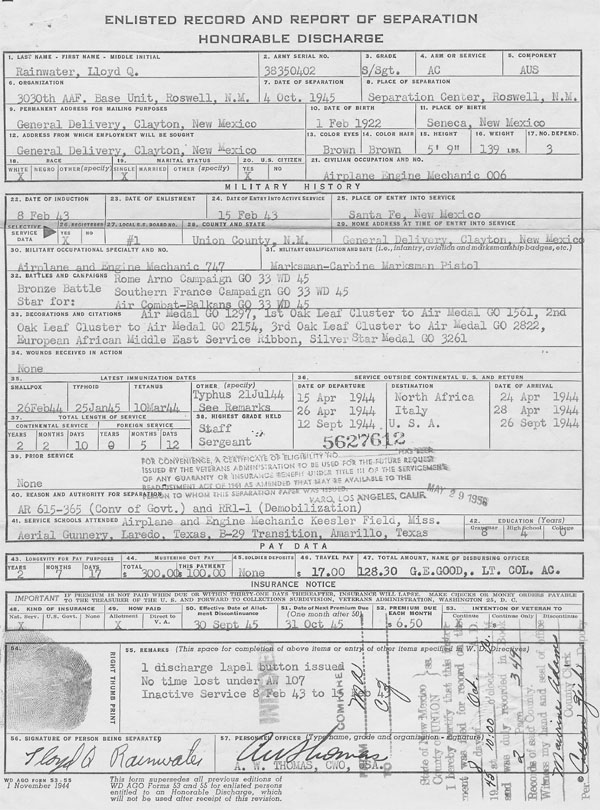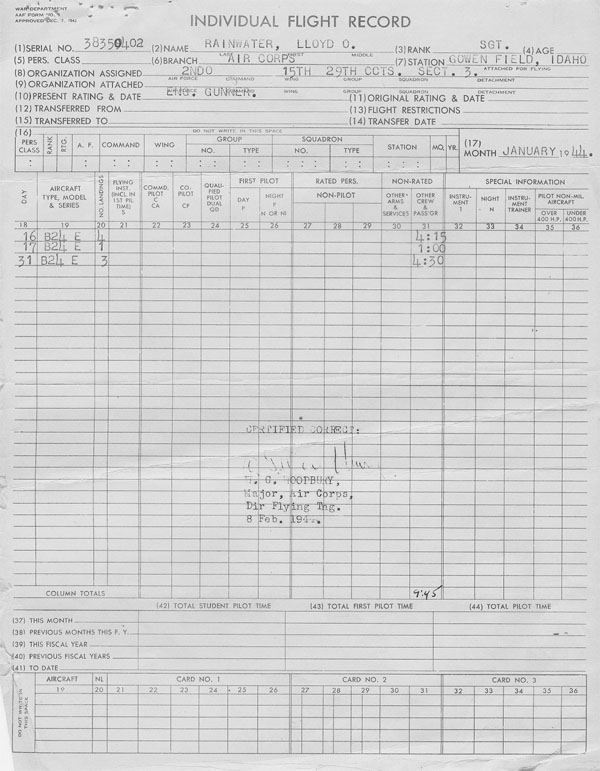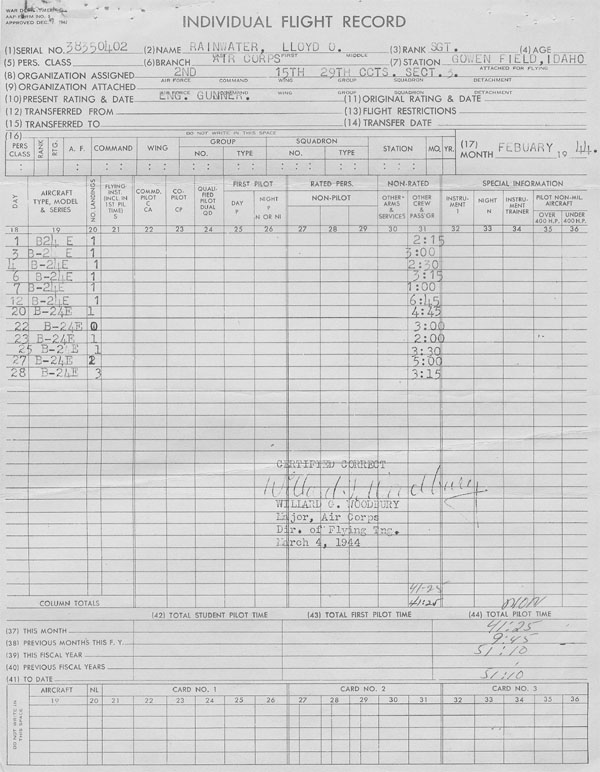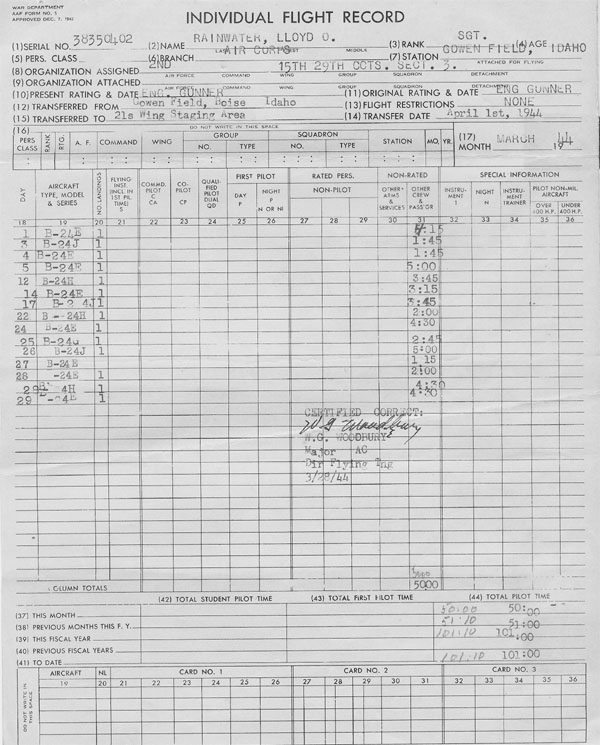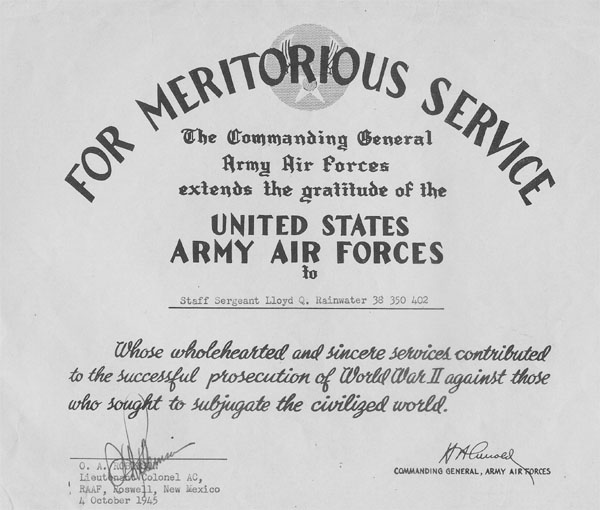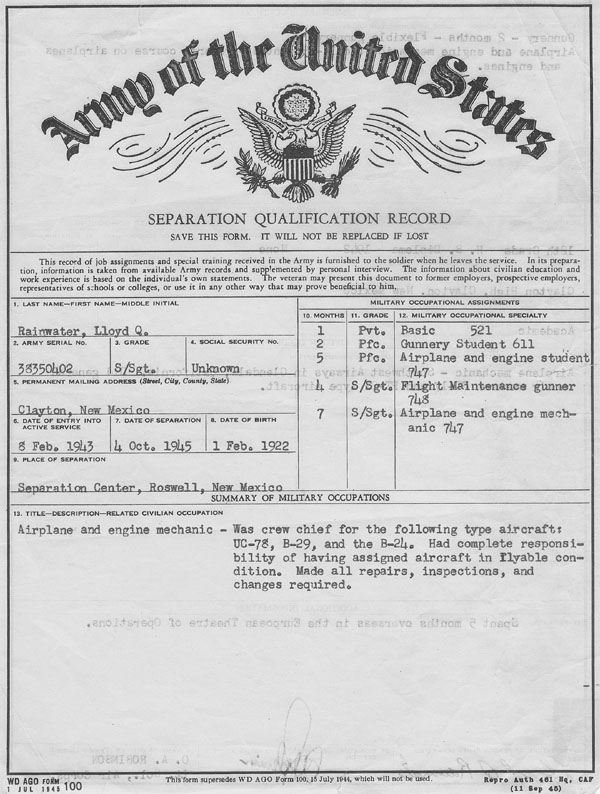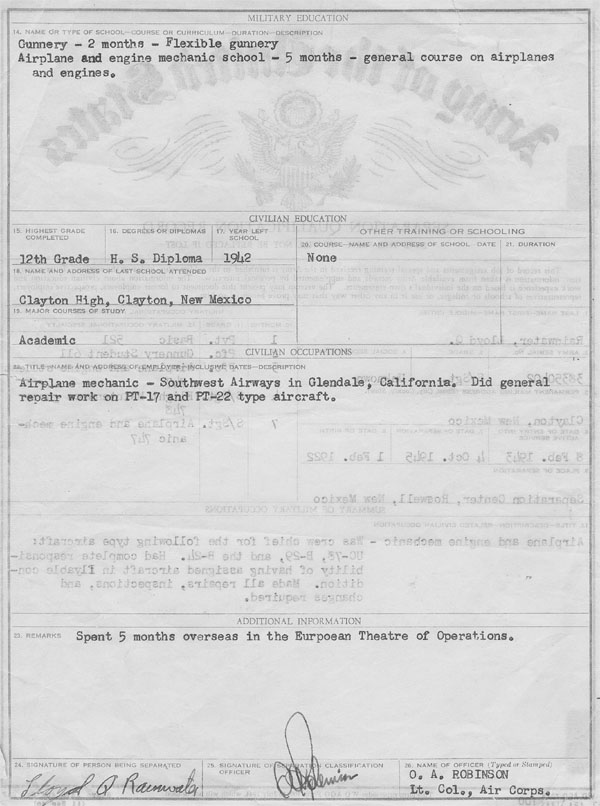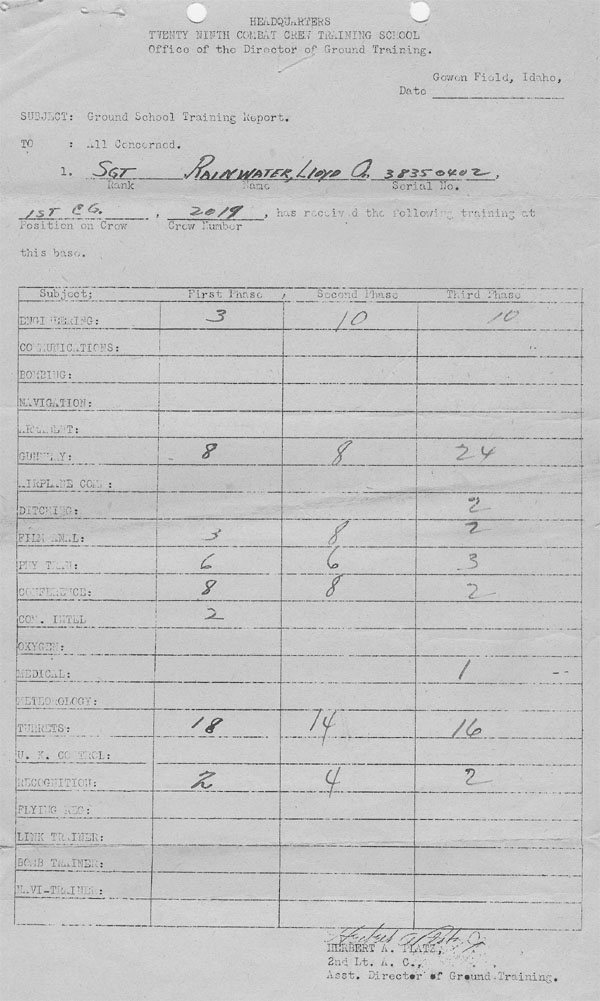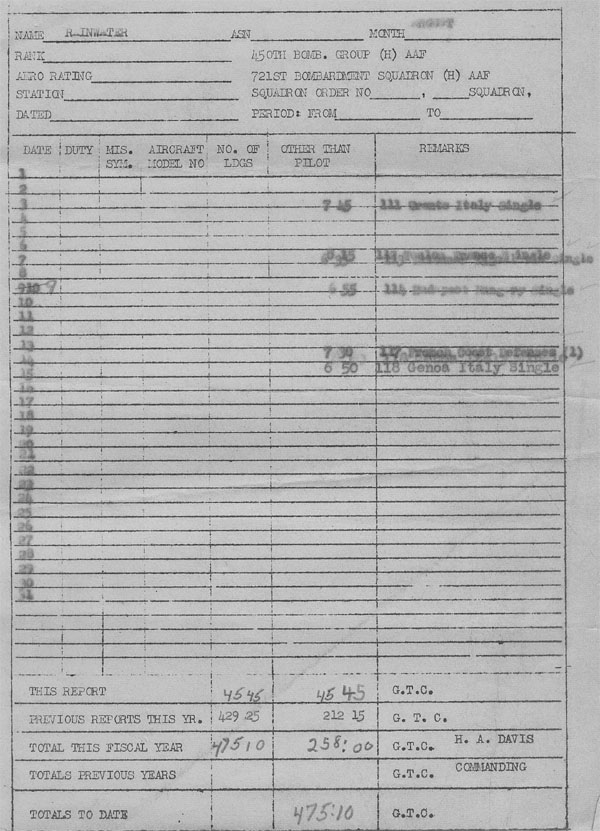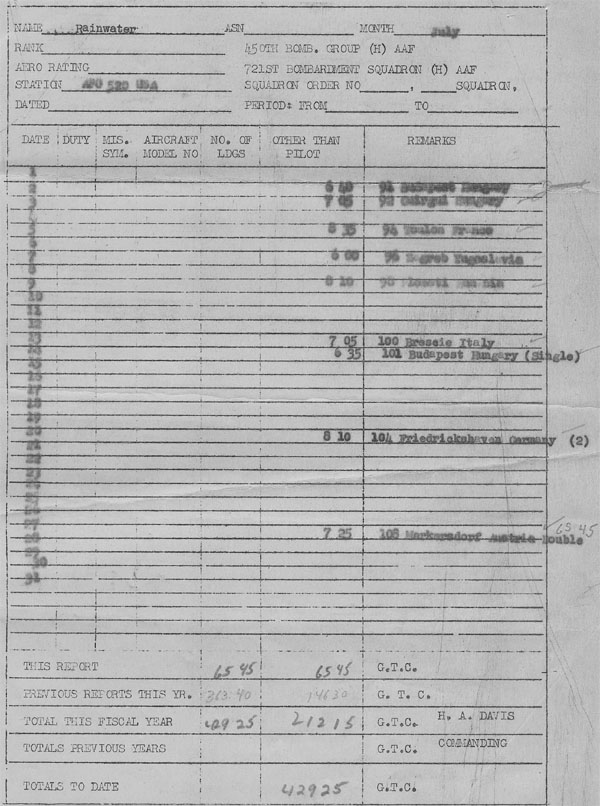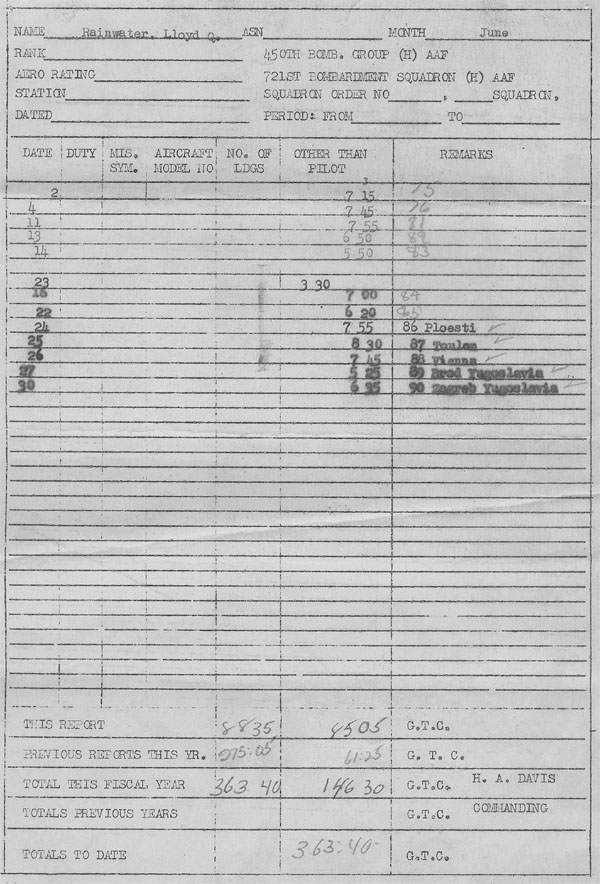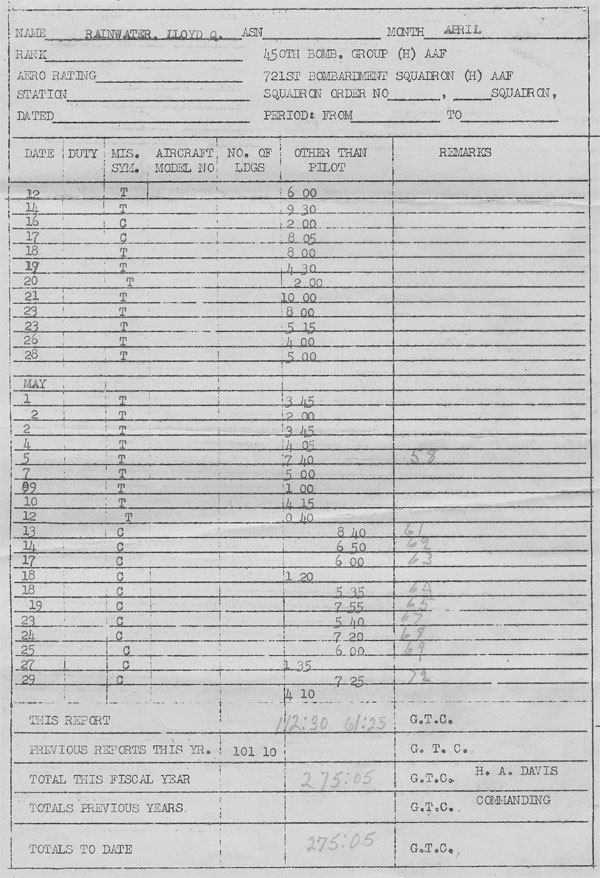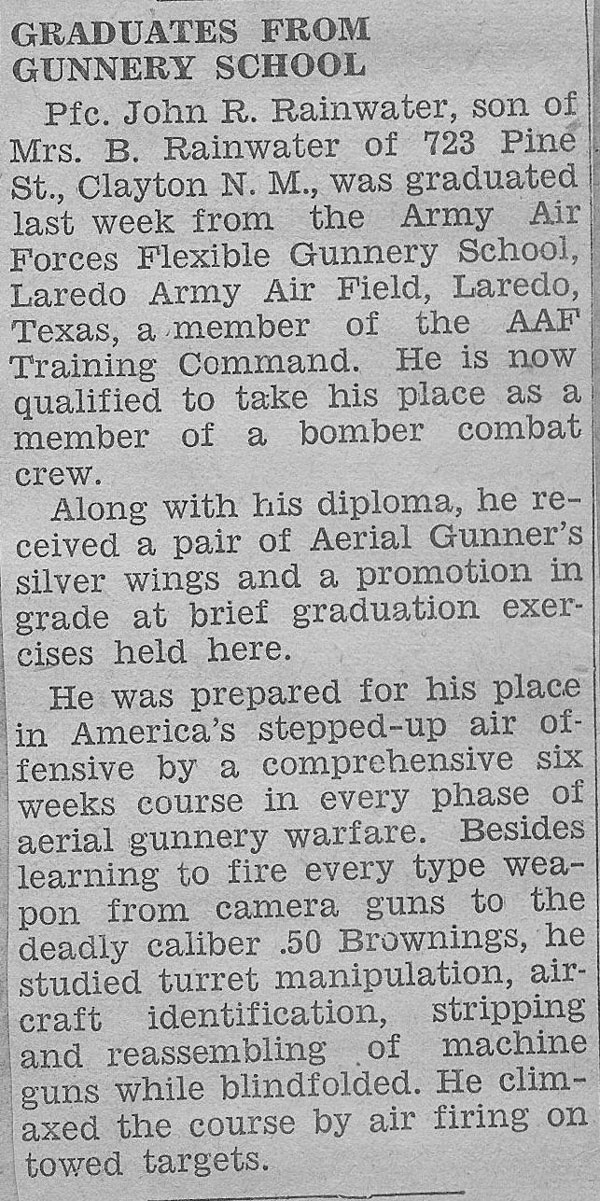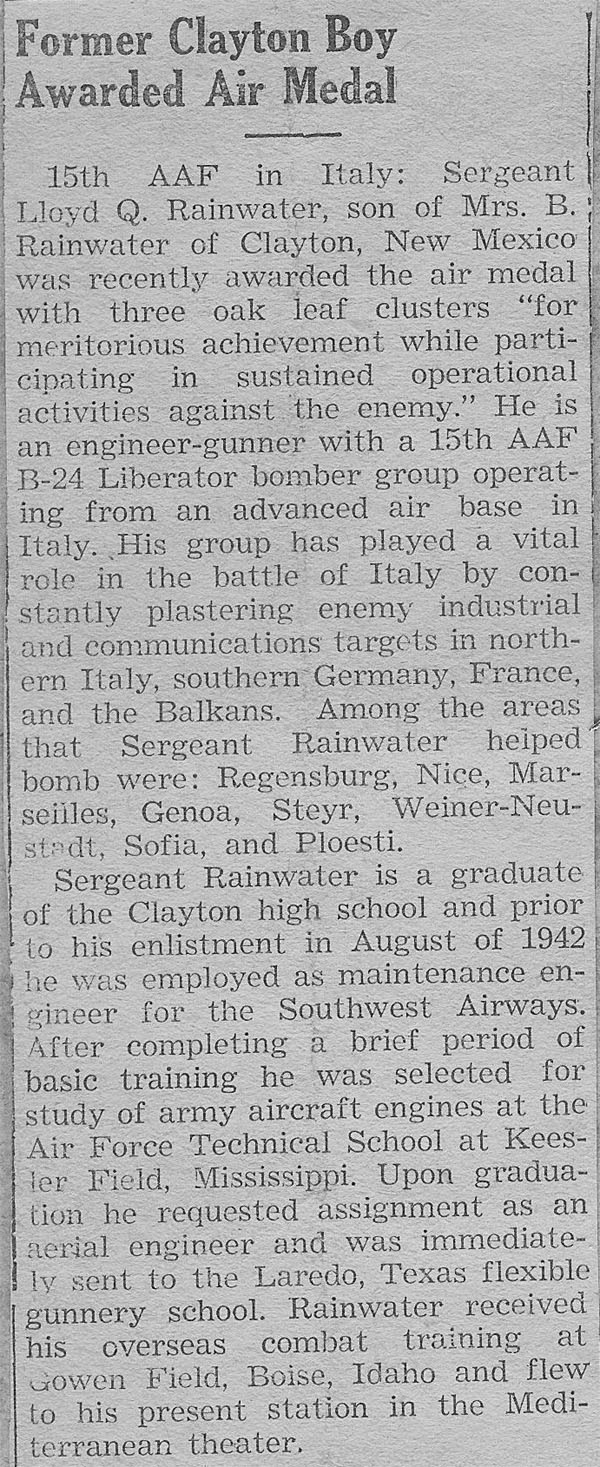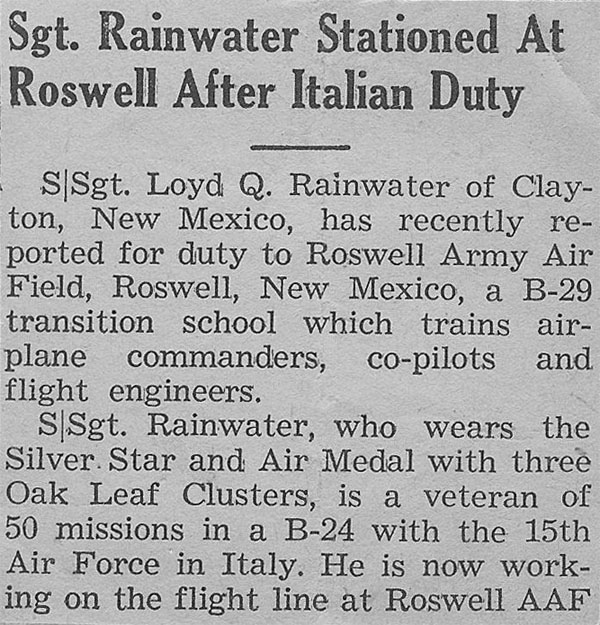 Information courtesy of Robert Rainwater, son of Lloyd Rainwater

Link To Crew Information