«
«
«




«
«
«
«
«




«
«
«
«
«




«
«
«
«
«
«
«
«
«
«
«
«
«
«
«
«
«
«
«




«
«




«
«

---
Victor Bahr Crew
723rd Squadron
---


Taken in 1944

Front Left to Right
T/Sgt. Herbert "Junior" R. Britt - Nose Gunner and Engineer
Keith Weiland - Tail Gunner
Lt. Victor Bahr - Pilot
Lt. Frank E. Clark - Navigator

Back Left to Right
T/Sgt. George W. Spuda - top turret and engineer
Edward S. Haworth - Co-Pilot.
Fred M. "Pappy" Sherrill - Bombardier
James Sheehan, Jr - Ball Turret and Radio
T/Sgt. Nicholas Mandella - Waist Gunner and Radio

Missing from this picture is Evald "Red" Johnson who was manning the camera.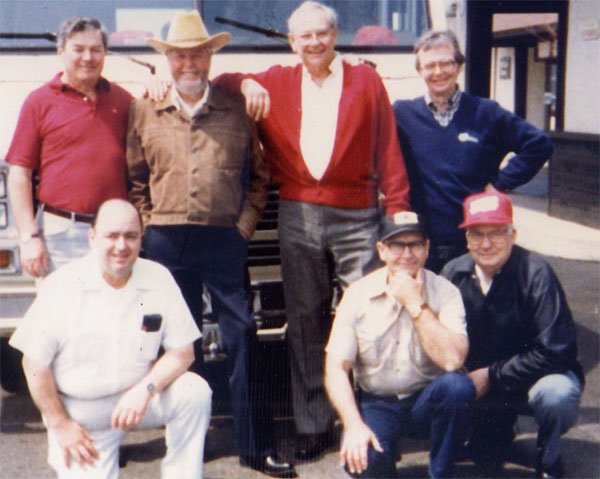 Taken in 1983

Back Left to Right
George Spuda, Pappy Sherrill, Nick Mandella & Jim Sheehan

Front Left to Right
Herbert Britt, Victor Bahr & Clark

Above information provided by Tim Britt, son of Herbert Britt, 723rd Squadron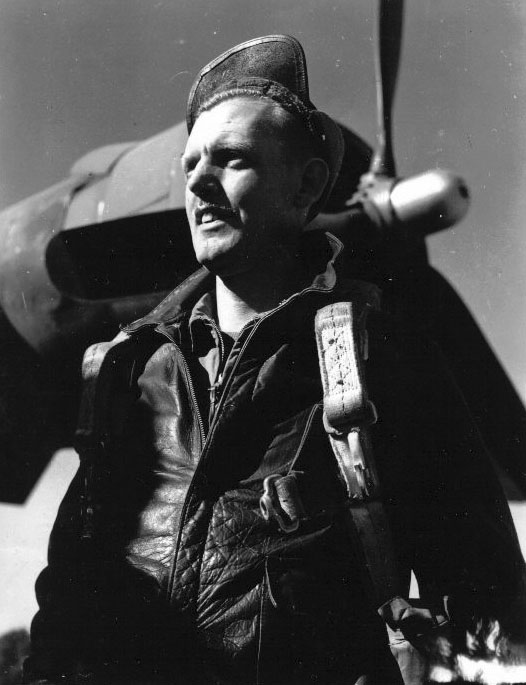 Evald Johnson 1944
Picture provided by Brenda Woodrow, granddaughter of Victor Bahr, 723rd Squadron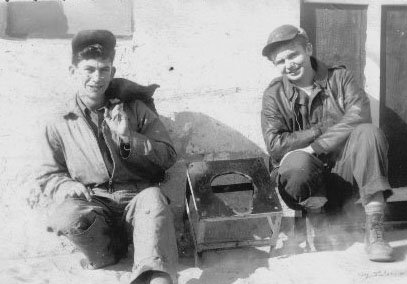 Wieland and Sheehan
Picture provided by Brenda Woodrow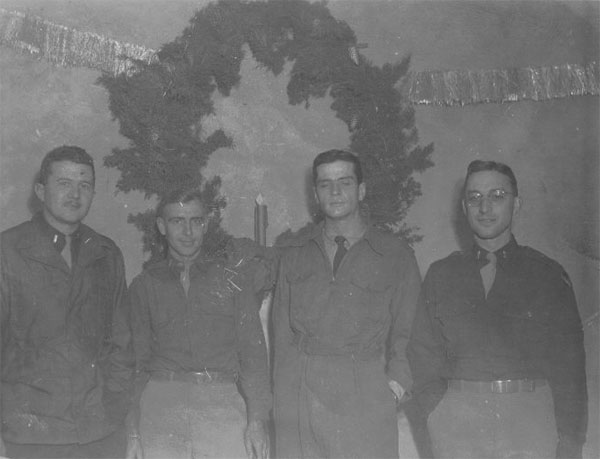 George Caselli, Bahr, Vincent Taylor and Lt. Kelly
Picture provided by Brenda Woodrow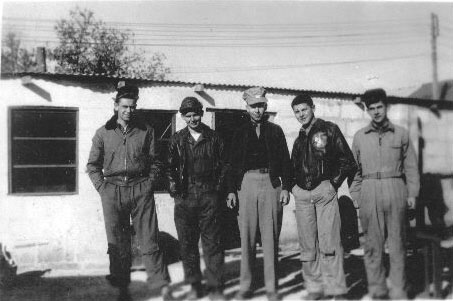 Left to Right - Mandella, Sheehan, Bahr, Spuda and Weiland
Picture provided by Brenda Woodrow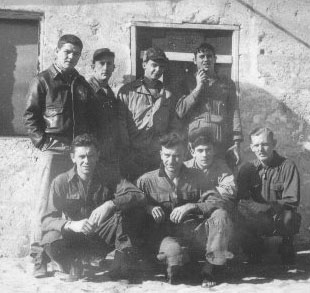 Front Row, Left to Right - Mandella, Marcus, Weiland and Johnson
Back Row, Left to Right - Spuda, Unknown, Sheehan and Unknown
Picture provided by Brenda Woodrow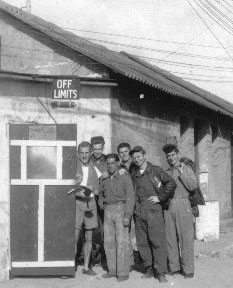 Left to Right - Unknown, Mandella, Spuda, Britt, Sheehan and Weiland
Picture provided by Brenda Woodrow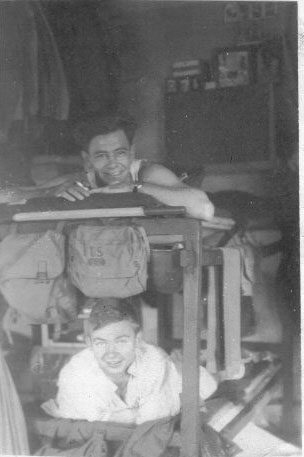 Top Bunk - Mandella, Bottom Bunk - Sheehan
Picture provided by Brenda Woodrow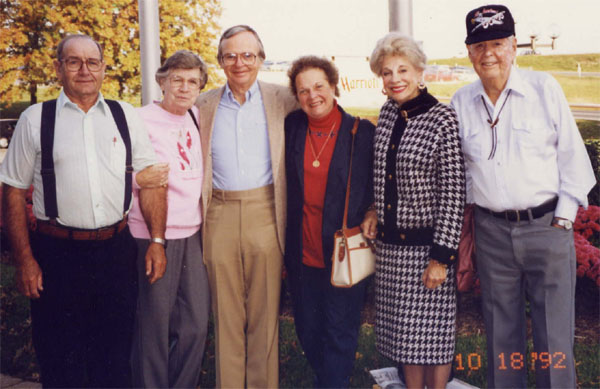 1983 Re-Union




1983 Re-Union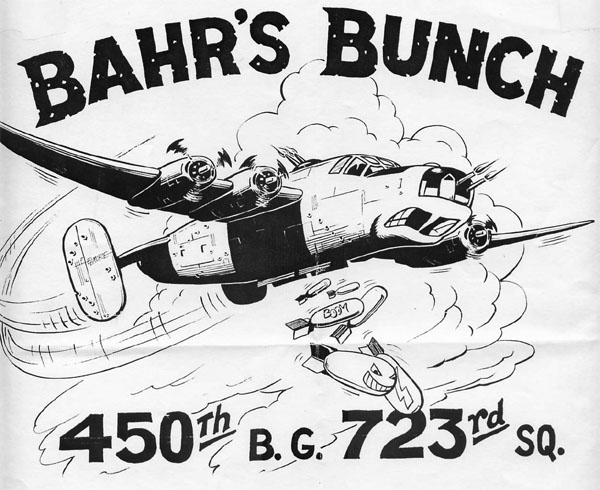 1983 Re-Union Poster

Above information provided by Nick Mandella, 723rd Squadron