«
«
«




«
«
«
«
«




«
«
«
«
«




«
«
«
«
«
«
«
«
«
«
«
«
«
«
«
«
«
«
«




«
«




«
«

---
Moe Kahan Crew
# 4308
723rd Squadron
---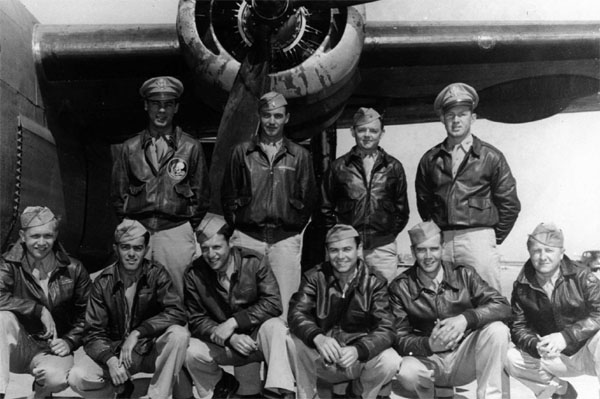 Back Row - Left to Right:
Cpt. Moe Kahan - Pilot
Lt. Harry B. Ellis - Navigator
1st Lt. John W. Fitzsimmons - Co-Pilot
Lt. Max Banks - Bombardier

Front Row - Left to Right:
S/Sgt. William Abbott - Ball Turret
S/Sgt. Cecil Mattos, Top Turret/Engineer
Sgt. Bernard Kaplan - Tail Turret
Sgt. Eugene J. Carney - Waist Gunner
Sgt. Ned Rentmeister -Waist Gunner
S/Sgt. Andrew Kisch - Nose Gunner

A note on the back of the picture states; a plane crashed October 14, 1944. Bill Abbott was the only survivor.
He was unconscious for nearly two weeks and in Army Hospital for the next year.
On the day of the crash, Fitzsimmons, Ellis, Banks and Kisch were not aboard.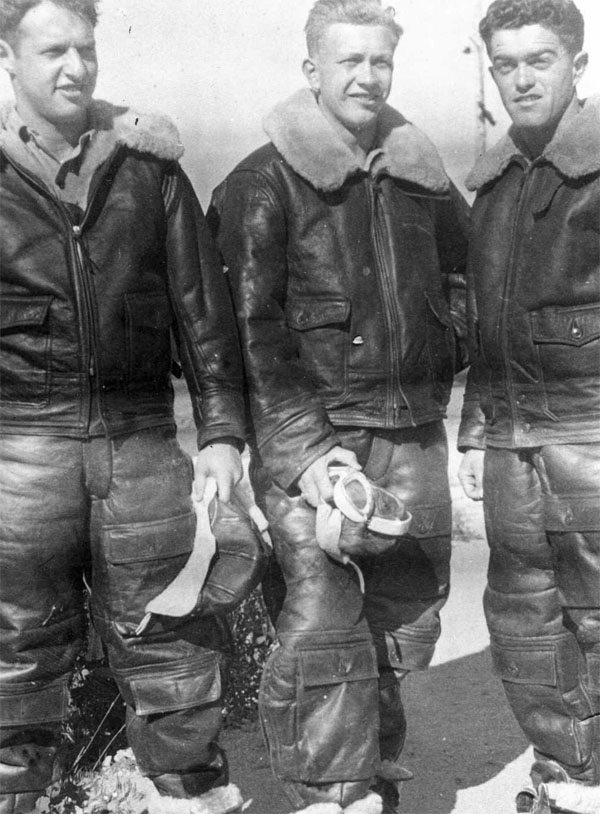 Left to Right:
Bernard Kaplan, William Abbott, Cecil Mattos
The picture was taken at Gowen Field Bosie Idaho,
June 1944 prior to embarkation to Italy.



Pictures courtesy of Mary Ellen Abbott, wife of William Abbott