«
«
«




«
«
«
«
«




«
«
«
«
«




«
«
«
«
«
«
«
«
«
«
«
«
«
«
«
«
«
«
«




«
«




«
«

---
Leaky Tub Crew
723rd Squadron
---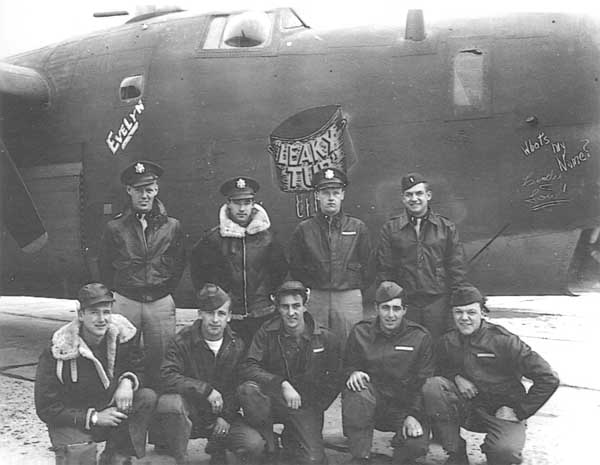 Rear Left to Right
2nd Lt. Phillip Scanlon - Pilot
2nd Lt. Glen M. Davis - Co-Pilot
2nd Lt George Strong - Navigator
2nd Lt. Donald Forbes - Bombardier

Front Left to Right
S/Sgt. Orin Swift - Radio Operator
S/Sgt. Frank Dzurik - Top Turret Gunner
S/Sgt. Kenneth C. King - Gunner
S/Sgt. Sydney J. Levin - Gunner
S/Sgt. William J. Heinegger - Ball Turret Gunner

Missing from this picture is S/Sgt. John H. Grogan - Gunner

Link to MACR #3206



Information provided by Jim Bounds, nephew of Glen Davis.