«
«
«




«
«
«
«
«




«
«
«
«
«




«
«
«
«
«
«
«
«
«
«
«
«
«
«
«
«
«
«
«




«
«




«
«

---
Paper Doll Crew
721st Squadron
---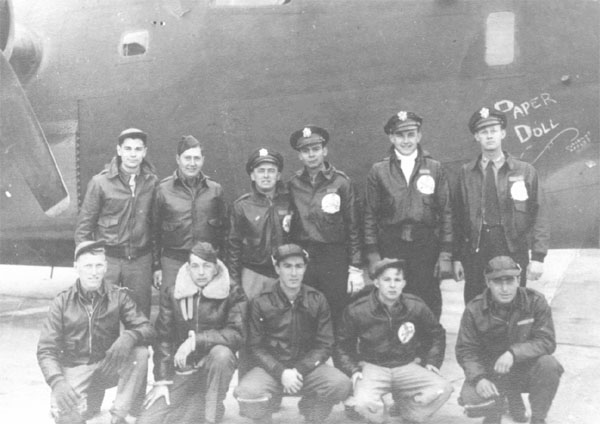 Rear Right to Left
2nd Lt. Thomas A. Scott - Pilot
F/O. George A. Stanley Jr. - Co-Pilot
2nd Lt. Leonard. Robbins - Navigator
F/O. Joseph J. Basamania - Bombardier
M/Sgt. Francis Logvecio - Crew Chief
S/Sgt. Joseph J. Bury - Engineer

Front Right to Left
Cpl. Louis Grande - Armorer/Gunner
S/Sgt. Lawrence Hoover - Asst. Engineer/Gunner
Cpl. Agatino Rigano - Radio Operator
S/Sgt. Jesse N. Bradley - Asst. Arm./Gunner
S/Sgt. Tilman J. Thompson - Asst. Radio/Gunner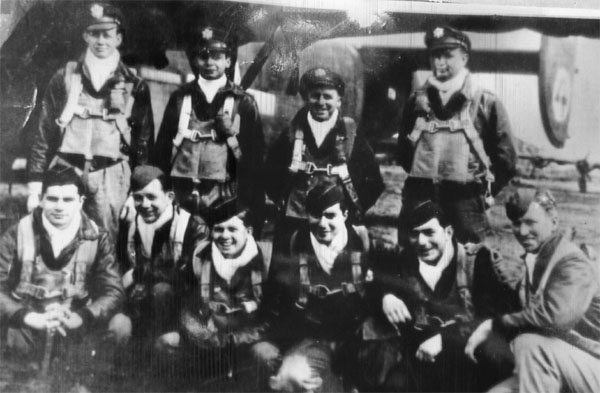 Back Row - Right to Left
2nd Lt Thomas A Scott - Pilot
2nd Lt Leonard Robbins - Navigator
F/O Joseph J Basamania - Bombardier
Captain William A. Clarke - Co-Pilot

Front Row - Right to Left
S/Sgt Joseph R Bury - Top Turret
S/Sgt Jesse N Bradley - Ball Turret
S/Sgt Lawrence J Hoover - Nose Gunner
Sgt Agatino Rigano - Waist Gunner
Sgt Louis Grande - Tail Gunner
S/Sgt Tilman Thompson - Waist Gunner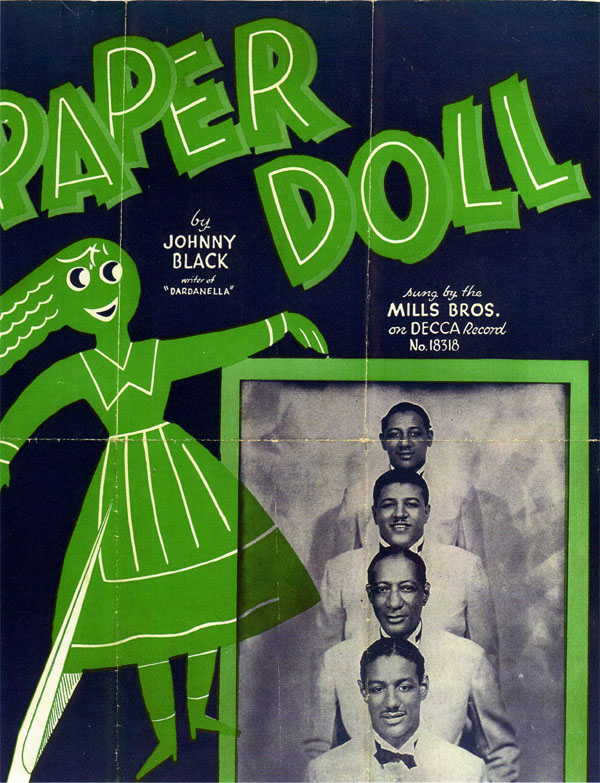 Crew member, Leonard Robbins' father sent a picture of the crew standing beside their B-24, "Paper Doll", to the music publisher, and he in turn sent him copies of the cover sheet to the song.
Mr. Robbins then sent the copies on to Leonard, who distributed them to the rest of the crew.
After getting some of the guys to sign his cover sheet, Jesse Bradley sent it home to his girlfriend, now wife, Jean.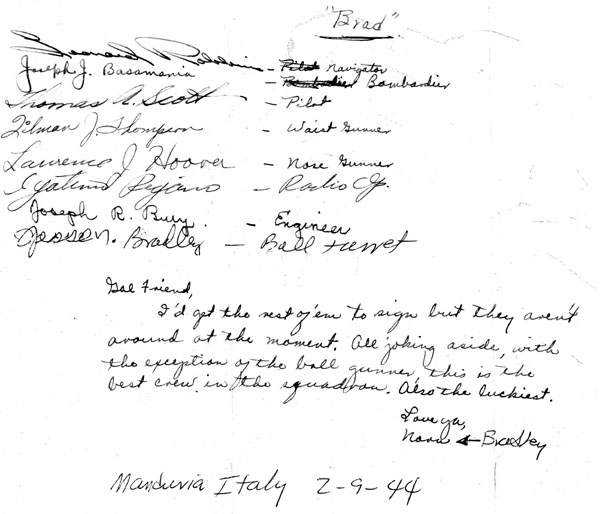 Link To Aircraft Picture

Information provided by Sharon E. Scott