«
«
«




«
«
«
«
«




«
«
«
«
«




«
«
«
«
«
«
«
«
«
«
«
«
«
«
«
«
«
«
«




«
«




«
«

---
2nd Lt. Roland Parnell Crew
42-51733
721st Squadron
---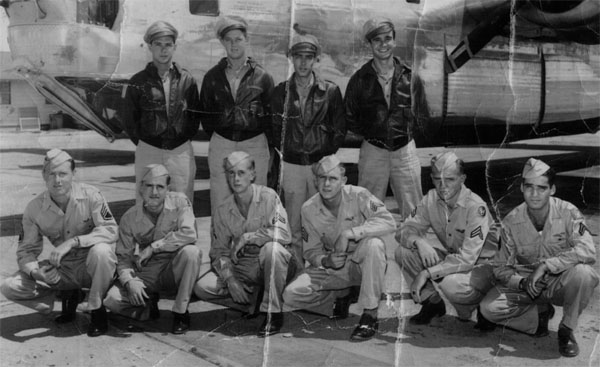 Photograph taken at Davis-Monthan Army Air Field, Tucson, Arizona - probably in July, 1944 before the crew left the US for the ETO.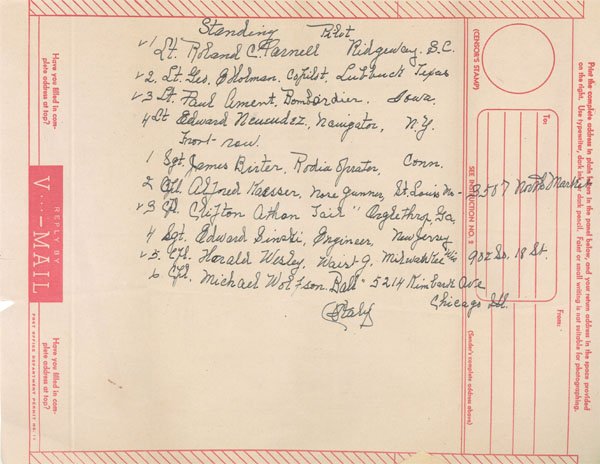 Hand written list of above crew members. Wolfson was later replaced by John Soehner.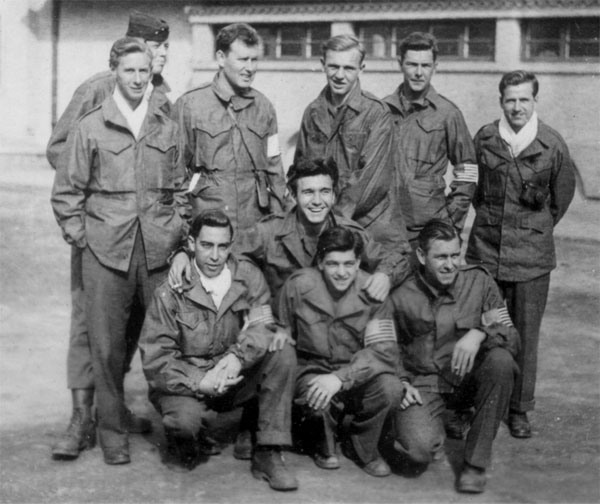 Photograph of Parnell's crew taken in Bucharest, Hungary after their B-24 was shot down while on a bombing mission over Vienna, Austria.
(see MACR #12113 and the separate Escape Statement tied to that event).


| | | |
| --- | --- | --- |
| Ament, Paul J | Bombardier | ESC |
| Athon, Clifton E | Gunner | ESC |
| Birtles, James H Jr | Radio | ESC |
| Grady, Arthur J | Gunner | ESC |
| Holman, George E | Co-Pilot | ESC |
| Kaesser, Alfred H Jr | Gunner | ESC |
| Menendez, Edward | Navigator | ESC |
| Parnell, Roland C. | Pilot | ESC |
| Sinski, Edward E | Engineer | ESC |
| Soehner, John K P | Gunner | ESC |
| Wesley, Harold R | Gunner | ESC |


Link to MACR 12113