«
«
«
«




«
«
«
«




«
«
«
«
«




«
«
«
«
«
«
«
«
«
«
«
«
«
«
«
«
«
«
«




«
«




«
«

---
Dottie Darling
720th Squadron
---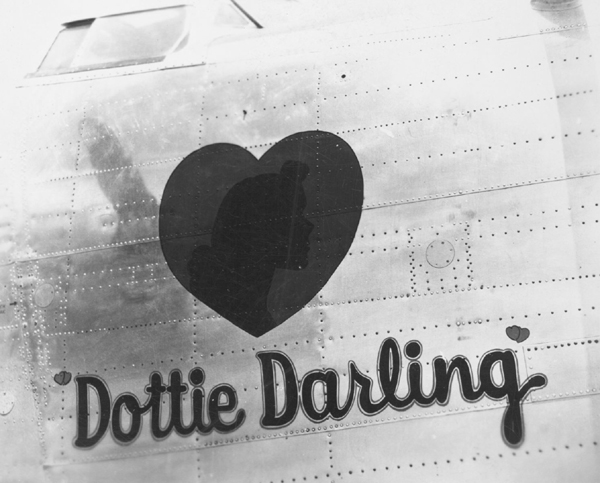 Photograph provided by Stanley Purwinis, 720th Squadron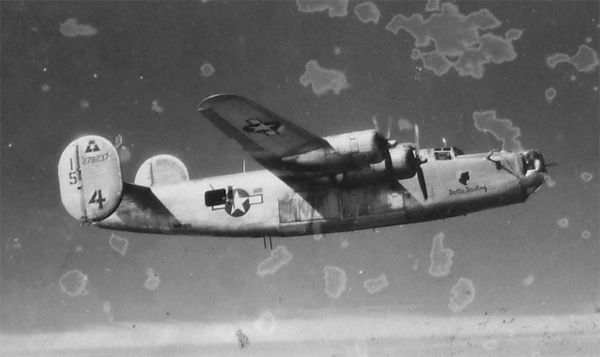 Photograph courtesy of Ed Gerner, 720th Squadron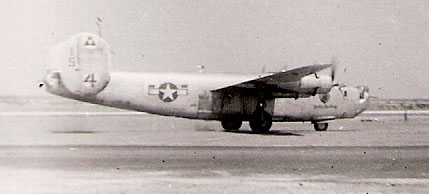 Picture courtesy of Albert Teed, 720th Squadron




Picture courtesy of Albert Teed, 720th Squadron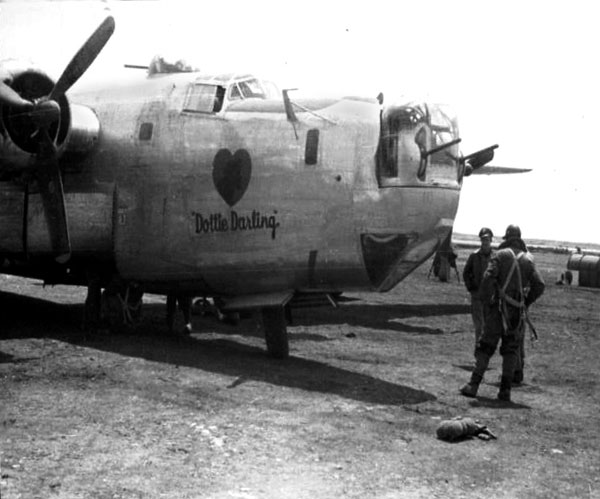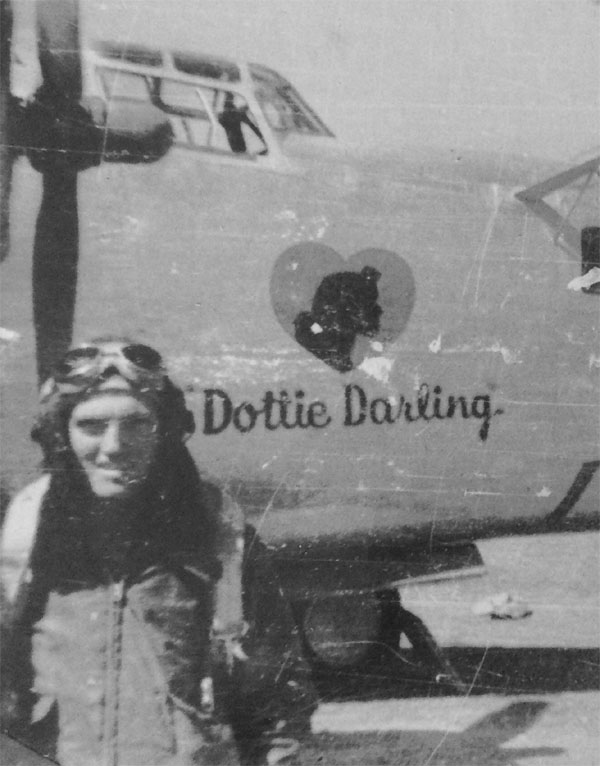 Sgt. Richard Hogan - Ball Turret Gunner



A REFLECTION OF WORLD WAR II

"DOTTIE DARLING"

Carried high on majestic wings,
Flying in skilled formation,
American bombers of World War II
Defending the freedom of our great nations.

While they plied the foreign skies,
Prayers were said for their flights –
For back home days were anxious,
But with strong belief in America's might.

Painted carefully on the side
Of one Army Air Cops plane
Were the words "Dottie Darling" –
A very special name.

Radio broadcasts gave daily
News of the war's long stride;
Although the battles were far away,
Cares were hard to hide.
The country gripped with tension,
What would destiny decree –
The war moved on and on,
Battling relentlessly.

Then suddenly the A-bomb – fighting ceased,
Shouts arose on land and sea;
Military forces looked homeward,
And once again America breathed free.
Among the prayers that were answered
In all the scattered pains of warring,
Were the prayer for the flights of the B-24
That bore the name of the girl "Dottie Darling".

By Evelyn Steen Taylor

Written in loving memory of my sister, Dorothy Steen, for whom the B-24 "Dottie Darling" was named.