«
«
«
«




«
«
«
«




«
«
«
«
«




«
«
«
«
«
«
«
«
«
«
«
«
«
«
«
«
«
«
«




«
«




«
«

---
Sgt. Samuel Stein
721st Squadron
---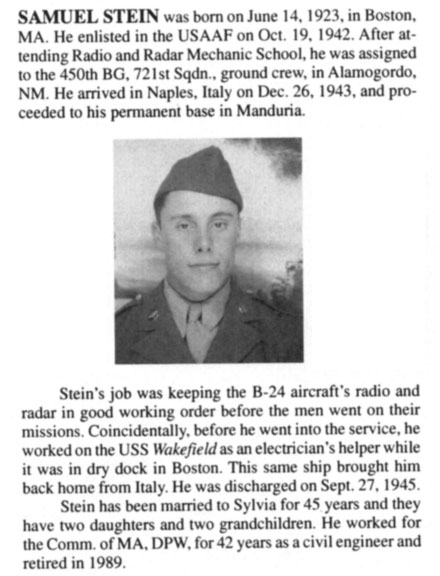 Information courtesy of 450th Bomb Group (H) The "Cottontails" of WWII and Turner Publishing Company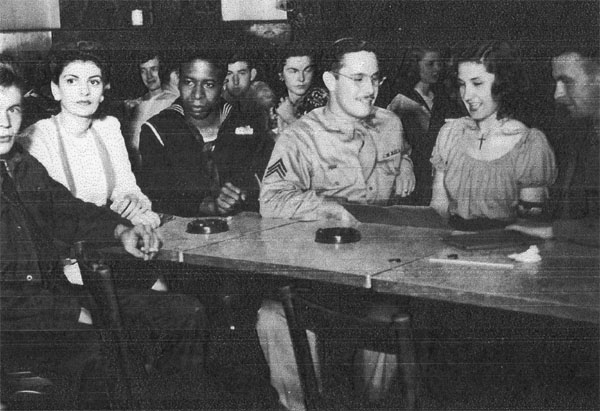 14 June 1945 - at the Stage Door Canteen, when Sam was on his way to Clovis NM to prepare for the Pacific Campaign.

Information courtesy of Sam Stein





Prior to the Fourth of July Parade 2008, more than 100 Stoughton residents gathered at Stoughton Square to unfurl two large American flags,
both spanning 45 feet wide and 90 feet long, during a visit from the National Flag Truck.

Sam was one of the people who helped unfurl the flags.