«
«
«




«
«
«
«




«
«
«
«
«
«




«
«
«
«
«
«
«
«
«
«
«
«
«
«
«
«
«
«
«
«
«




«
«




«
«

---
2nd Lt. Walter E. Gilbert
721st Squadron
---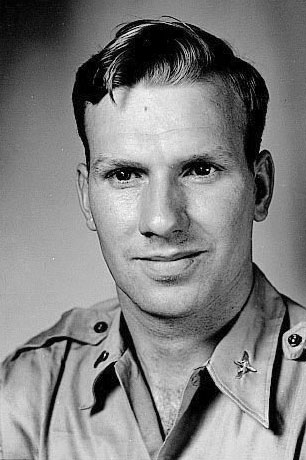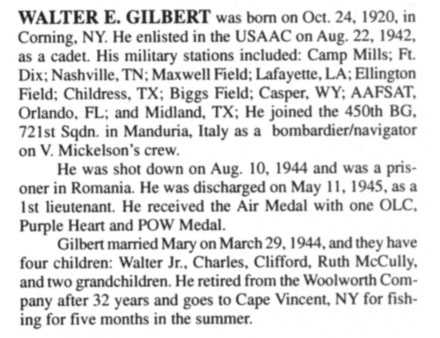 Information courtesy of 450th Bomb Group (H) The "Cottontails" of WWII and Turner Publishing Company


UPDATE: Walter received the European-African-Middle Eastern Campaign ribbon with 3 battle stars along with the other medals listed.
His age and health prevent him taking trips to Cape Vincent, New York in the summers.
He resides in Florida with his wife of 62 years.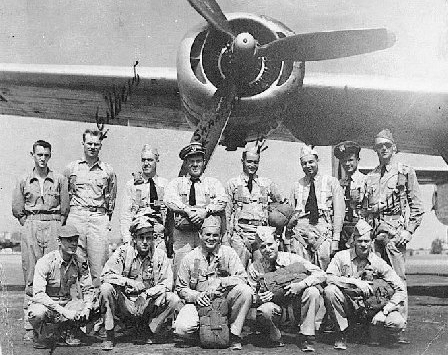 Four of the B-24 crew, along with some Navy guys.
The Navy guys went up for a flight. We shot off the machine guns and impressed the Navy guys.
So the Navy guys invited us to dinner on their ship which equally impressed us B-24
guys because the tables had real tablecothes on them and the food was really
good in comparison to what we had been used to eating.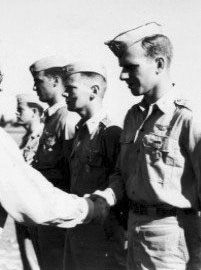 Receiving the Purple Heart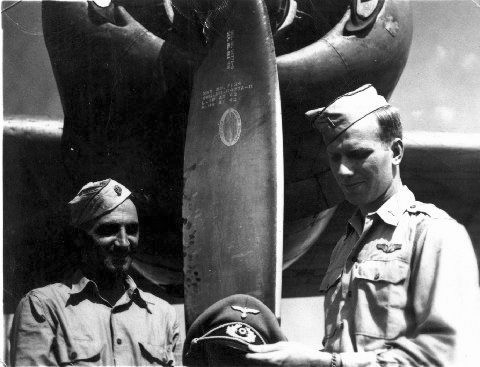 Looking at a German cap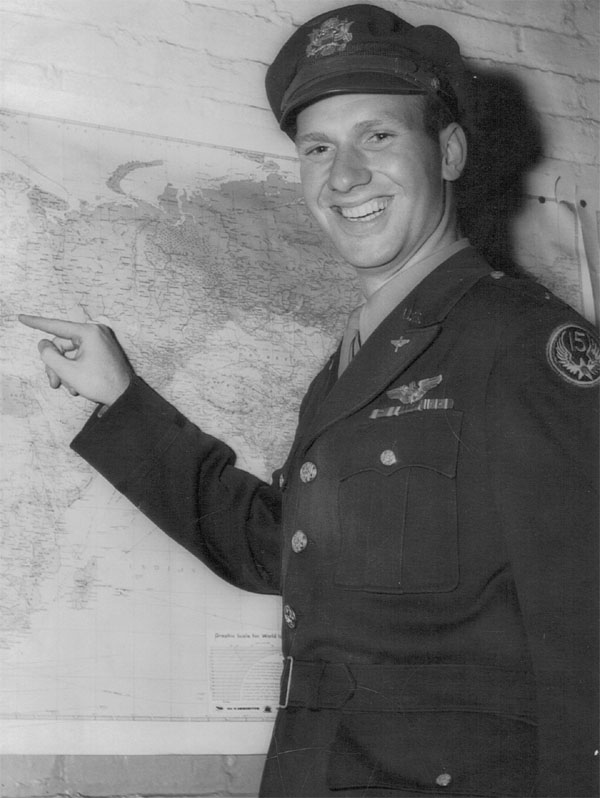 Giving a de-brief





Click on the Thumbnails below to view full size pictures

Link To Additional Information