«
«
«
«




«
«
«
«




«
«
«
«
«




«
«
«
«
«
«
«
«
«
«
«
«
«
«
«
«
«
«
«




«
«




«
«

---
Rouhia Entertains The Men
---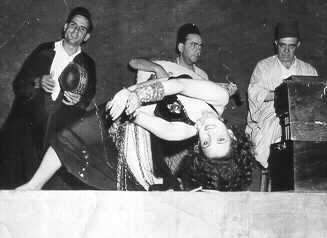 Photo courtesy of 1st CCU



If you were there when Rouhia came by to entertain us, you would remember her.
When I asked at a recent reunion if anyone remembered Rouhia, dozens of hands went up. . .
and remember these are old farts with failing memories. :)

Al Saldarini.

Editor's Note: The men were so fond of Rouhia, they named This Aircraft after her.