«
«
«




«
«
«
«
«




«
«
«
«
«




«
«
«
«
«
«
«
«
«
«
«
«
«
«
«
«
«
«
«




«
«




«
«

---
2nd Lt. Lee L. Wilder Crew
723rd Squadron
---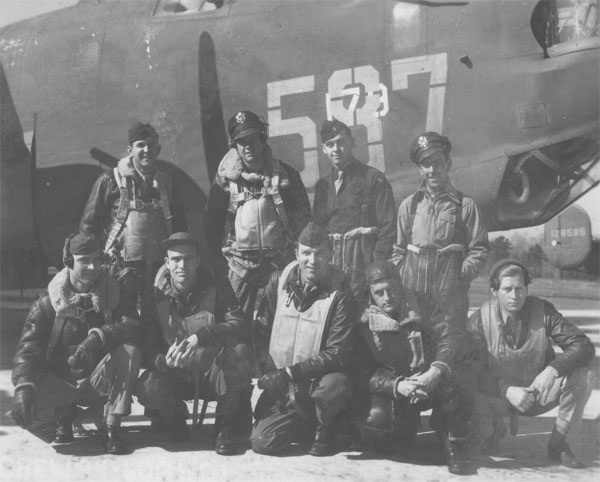 Back Row - Left to Right
2nd Lt. Raymond L. Williams - Co-Pilot
2nd Lt. Lee L. Wilder - Pilot
2nd Lt. Walter P. Senio - Bombardier
2nd Lt. Leonard A. Pitkin - Navigator

Front Row - Left to Right
S/Sgt. Johnnie Kozera - Radio Operator
Sgt. Lester M. Rucker - Gunner
Sgt. Raymond F. Posluszny - Gunner
Sgt. Donald E. Williams - Gunner
S/Sgt. Earl M. Munger - Engineer

Sgt. Howard E. Berry - Assistant Engineer is taking this photo.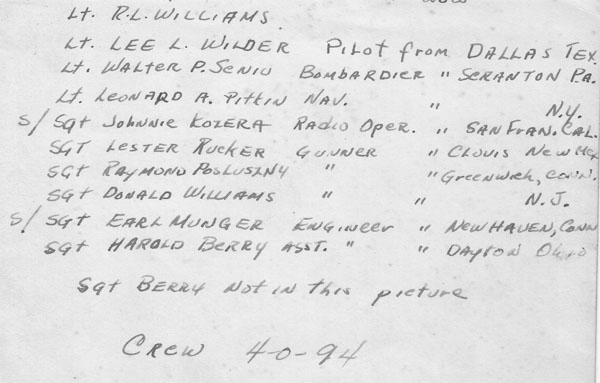 Back of Photo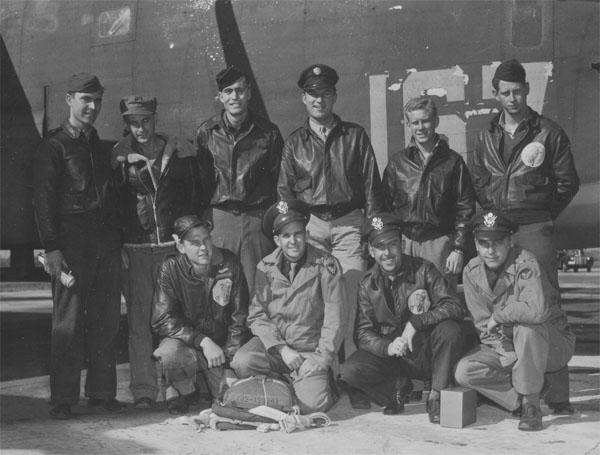 Sgt Berry is the blonde in front of the #6

Above Photographs courtesy of Allen Wiliams, son of Raymond L. Williams, 723rd Squadron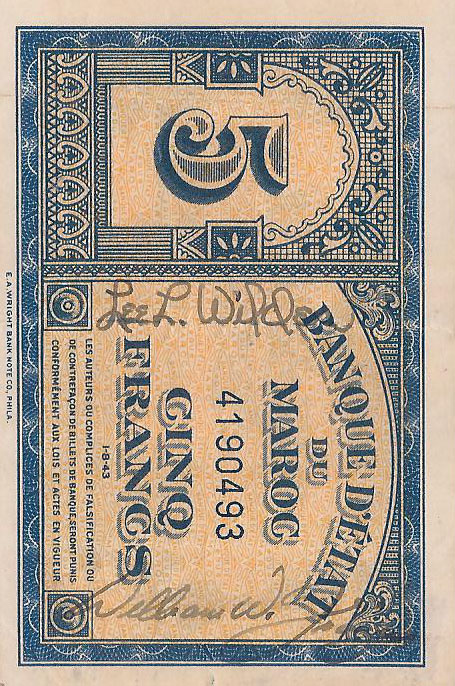 Front of 5 Franc Moroccan Note signed by Lt. Wilder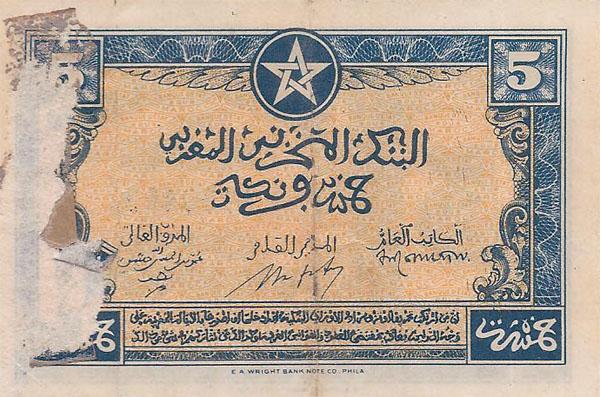 Back of 5 Franc Moroccan Note signed by Lt. Wilder

Note Courtesy of Paul McIlvaine - Short Snorter Collector